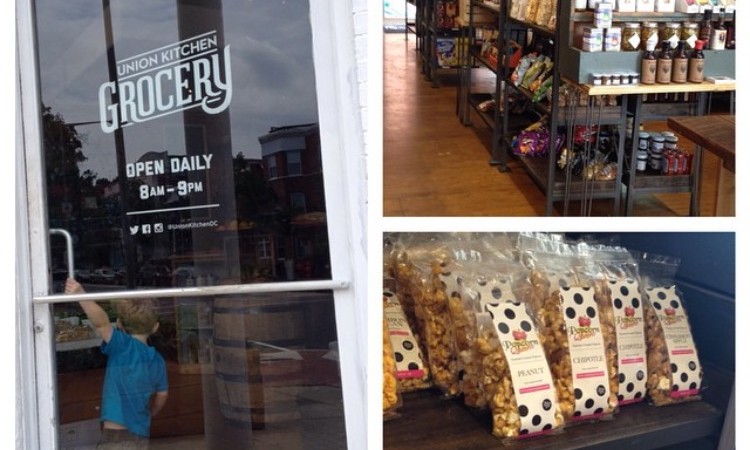 Union Kitchen Grocery has opened its doors at 538 3rd St. NE.  Nestled in Capitol Hill and just steps away from the popular H st. corridor, UK Grocery is the go-to spot for all things made in DC.  The store features products from more than 50 Union Kitchen Members and Alumni including Popcorn Queens' Junior Bags.  You can also find everyday essentials and delicious breakfast and lunch options at the Grocery which is open daily from 8:00 a.m. – 9:00 p.m.
On July 21st, Popcorn Queens hosted a demo at the store.  It was an opportunity for patrons to taste a few of the flavors available for purchase.  Scroll to check out a few photos from the demo.  Also, check out the article from Heard on the Hill HERE. They give a thorough review of the sandwiches available at the store.  We hope you'll swing by to support UKG as well as our product.  When you grab some popcorn, try the Italian Cold Cut Sandwich and thank us later. 🙂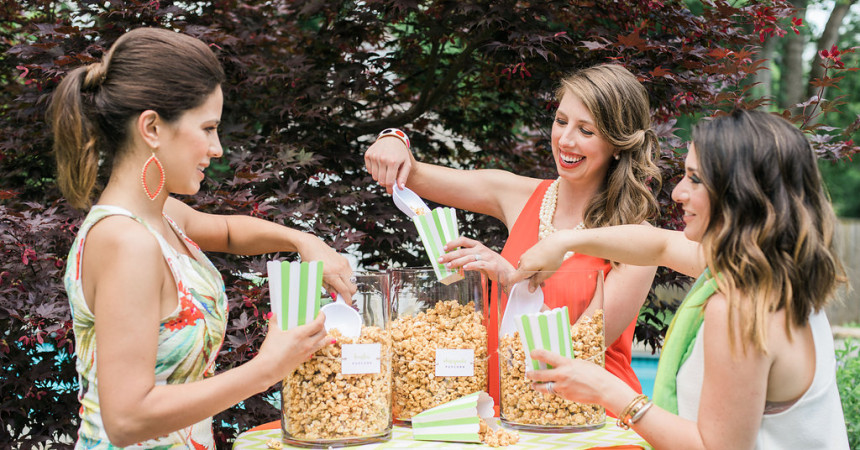 When the DC Ladies asked if we'd be willing to provide popcorn for their "PAWTY" to celebrate their latest doggie adoption, we said "Sure!" My Mom and I are big time dog lovers so we couldn't resist their idea of a "Pupcorn Bar." It all sounded adorable and last week, when the pictures started rolling in, we were amazed at just how adorable it all was. These ladies went above and beyond for this fantastic event!
Besides "pup corn" the Ladies created a mini (hot) dog bar and doggie (rice Krispy) treats. Then there was the decor. The colorful, tasteful touches, we are sure, were enjoyed by both doggies and ladies alike.
We invite you to get inspired by the amazing images of the event brought to us by
Lissa Ryan Photography
. And do venture over to the
DC Ladies' web post
where you'll find even more "pawty" pics as well as useful tips and info about pet adoption.