07 Mar

District Club Giveaway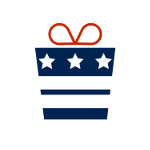 This month, The District Club is featuring Popcorn Queens' gourmet caramel popcorn in their March Box.  To celebrate, we are giving away a 3-month subscription to the club!  To enter, simply join our mailing list via the form below.
The District Club is a subscription-based service that allows members in D.C., Maryland and Virginia to sample a variety of treats from local, small businesses.  Each month they send a curated box filled with samples from the finest local vendors.
This month, for example, the box will contain Popcorn Queens' popcorn.  Next month, who knows what DC made treat will arrive!  One thing we know is what it will be delicious!
So what are you waiting for?  Fill out the form below by 8pm est on March 8th and The District Club Boxes could arrive at YOUR door for the next 3 months.
[full_width centered_text="true" image_url="" bg_color="" h_padding="0px" v_padding="0px"]
[] [/] [/full_width]